Ukrainian traditions of the New Year holidays
New Year's Eve is associated with many traditions. Some of them are the same for many countries, such as Christmas tree decorations, gifts for children and relatives, etc. Others are unique for a particular culture. However, our most beloved ones are family traditions.
Despite the fact that in the modern world we often celebrate the New Year with friends, it is customary to celebrate this holiday with
family in Ukraine. With chime of bells, you must congratulate your loved ones and thank them for everything they did for you in the outgoing year.
All Ukrainian women think about the New Year menu in advance, as there should be a large variety of dishes on the table. Guests must be well-fed, otherwise, next year will be poor.
Each year, a number of recipes for New Year's dishes are becoming more and more, but women do not forget the traditions: "Russian salad", "Ukrainian dressed herring" and jellied fish must necessarily be at your festive table.
Anastasia, Kiev
"When everyone sits down at the New Year's table, we give each other a compliment. Last year, the most original one was from my sister. She said that I had the most beautiful ears in the family. "
Do you want to meet Ukrainian girls? Click >>> Dating site with Ukrainian women
Irina, Dnipro
"In our family, it is customary to cook "Russian salad". Therefore, on December 31, the whole family spends this day in the kitchen, cuts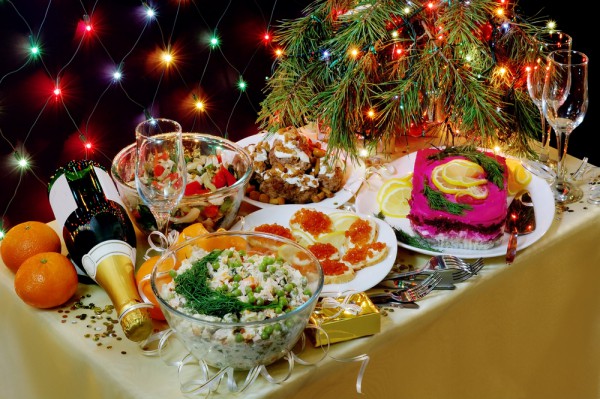 salads and immediately eats half of it."
Anna, Berdyansk
"Every year we buy a new Christmas tree ball. The oldest has already experienced 54 Christmas trees – my grandfather bought it in the first year after the wedding with my grandmother. "
Dasha, Nikolaev
"At Christmas we make dumplings. Every time. Hundred. Three generations. And when someone starts grumbling, they say, it is much easier to buy them, the grandmother says that in dumplings the soul of the holiday. And you can not buy a soul."
Family traditions bring together all relatives and build families with Ukrainian women. Home customs and rituals can be a kind of vaccination against the separation of children from their parents, their mutual misunderstanding. And Ukrainian customs of celebrating New Year and Christmas are perfect for this purpose.
On the eve of the Nativity of Christ on January 6, the Ukrainian men and women sit at a generous, but Lenten table. One of the main traditions of celebrating Christmas is Holy Evening. After tidying the house, Ukrainians prepare twelve festive dishes in honor of the twelve apostles.
Also, an important and unchanging tradition for Christmas is caroling. When entering the courtyard or the house, the youth or children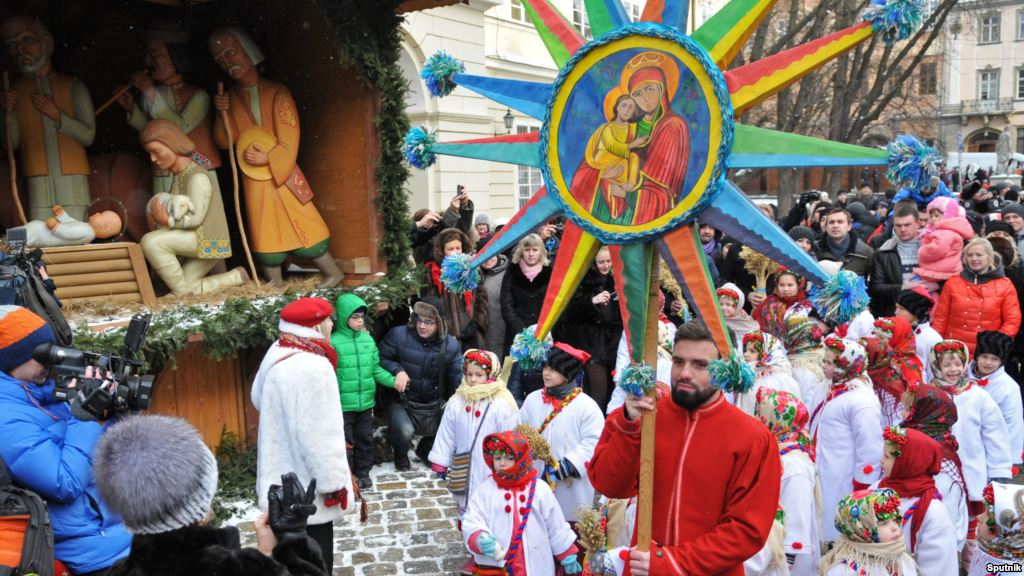 ask for permission to go round carol-singing, and when the owners agree, the carols begin to sing and play comic scenes connected with Christmas.
On the night of January 13-14, Ukrainian men and women celebrate the New Year by the old style or as they say in the Old New Year. This amazing holiday has a lot of traditions.
Our ancestors called the evening on the eve of the New Year Generous, so women prepared hearty meat dishes, and filled porridge with melted bacon or honey, poppy seeds, nuts, jam. Also according to the tradition, hostesses made dumplings and pies with surprises (pieces of fruit, nuts, or even buttons, rings and coins).
So, according to the "predictions", women learned what to expect. The predictions-wishes were good: for example, a button - for a new thing, a coin - for money, a nut - for good health, a piece of sugar - for an easy year. Dating with Ukrainian and Russian >>> Girls NOW
Nevertheless, you can create your family traditions with Ukrainian women and keep them safe! The main thing is that after many, many years your already matured child will remember family New Year with joy and secret sadness and will want to revive the traditions of the parental home in his or her own family.