Hot Ukrainian girls
Sexuality - this is not a shirt skirt or a shirt dresson women, red lips or deep decollete. Sexuality it is something inside girls. The condition that women radiates from inside.

Slavic women are very famous not only for their beauty, but also for their sexuality. Only Ukrainian woman can look sexy even dressed in a bag. And now we want to present you the list of TOP 10 most sexy Slavic girls.

This list of hot women will open Daria Astafieva. She is very famous Slavic model, actress and singer. This sexy Ukrainian
model was on the cover of the 55th Anniversary Playmate, Playboy magazine. She was dreaming from the childhood to be a model of the Playboy magazine and her dream become reality.

Nadya Dorofeeva is a breakthrough in Ukrainian show business. Real insta girl and youtube blogger, singer in a band "Vremya i Steklo" and also one of the sexy girls in Ukraine.


Super blonde singer Olga Polyakova definitly should be in this list of hot Slavic girls. She become the most beautiful singer of Ukraine in 2017th year. And surely she is one of the most sexy Slavic women especially in her fantastic headdresses.

Meet Ukrainian and Russian girls now Click
Next in the list will be amazingly sexy woman Nastya Kamenskih. She had never been slim and her lush forms had always been attractive to men. And now she promotes healthy lifestyle and become a founder of sport clothes NKSport.


Ex-"bachelor" Rosa Al Namri after the show "Bachelor" became popular due to her charisma, ambition and perseverance. She is very sexy and hardworking Slavic woman.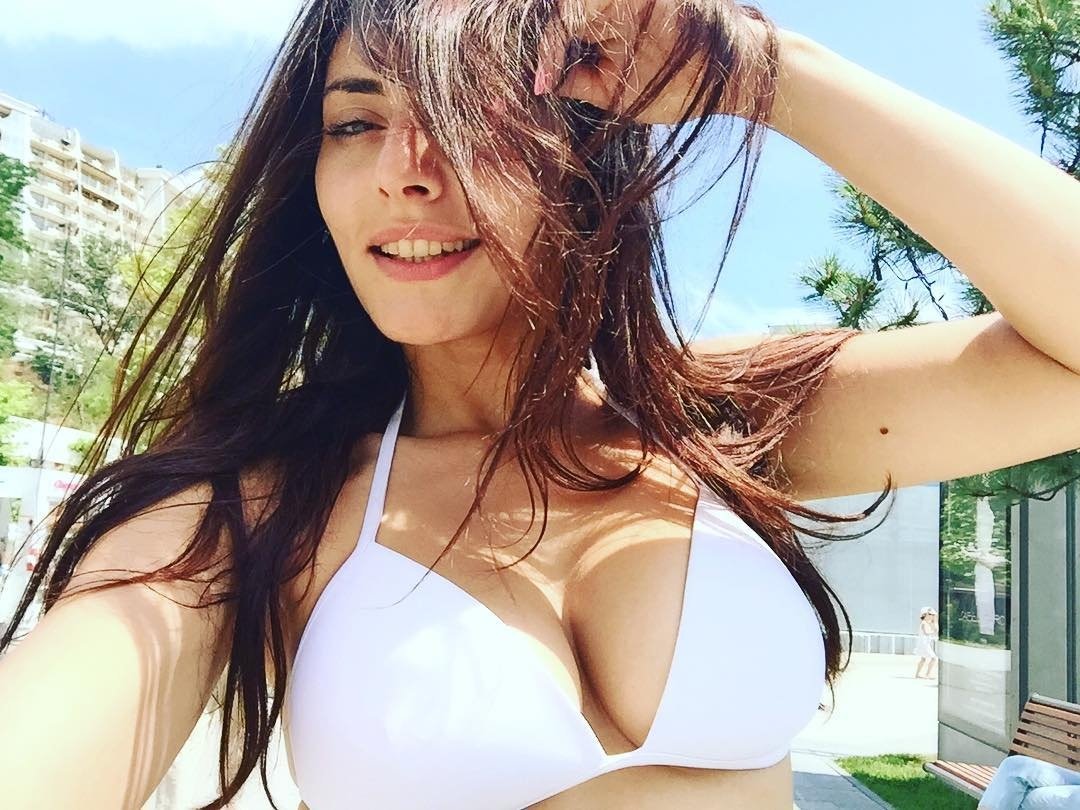 Anna Dobrydneva is a Slavic woman, Ukrainian singer, composer and songs writer. She is not only so talanted but she also is very kindhearted and regularly participates in charity races.

One of the most beautiful and hot girls of Ukrainian show business - Nadezhda Meicher-Granovskaya. She is often named as Ukrainian Monika Beluchi. She is happy in marriage and brings up three children but most of the men dream of a meeting with this one of the hot Slavic girls.

Olesya Stefanko, Ukrainian model. Is also one of the most beautiful and hot Ukrainian women. She often take place in beauty competitions. Her titles: "Miss National Law Academy" -2009, "Miss Ukraine Universe" -2011, "First Vice Miss Miss Universe" 2011 - an honorable second place.

Alla Kostromicheva is Ukrainian TOP Model and one of the most sexy women. Also she is a famous Ukrainian faces in USA. She defiled on the catwalks of such fashion houses as Lanvin, Christian Dior, Calvin Klein, Roberto Cavalli, Valentino, D & G, and a year later opened incredible shows Yves Saint Laurent and Alexander Mcqueen.

The list of TOP 10 most sexy girls of Ukraine will close Ukrainian singer and actress Tina Karol. A woman with an incredibly strong character, able to achive a lot.
Dating with HOT russian Briedes Now CLICK


So now you know that Slavic women are not only hot and sexy. But also all this girls are creative, purposeful, loyal, active, athletic and loving.