A travel to Ukraine: what must every foreigner know before the traveling!
Register for free!
A travel to Ukraine: what must every foreigner know before the traveling!
Traveling is always something exciting because we get new impressions, get acquainted with culture, traditions and of course with new girls! However, sometimes it happens that from the traveling you come back with a feeling that something was wrong and if you have had a chance to return time, you would have traveled otherwise.
If you are going to travel to Ukraine, we strongly recommend that you read this article. Our advice may seem completely obvious and you may disagree. But still, "Forewarned is forearmed!"
More than 13 million tourists travel to Ukraine every year. Which cities do they prefer? We decided to read many reviews about traveling and have created such a rating of the most "traveling cities" in Ukraine :
1.Kiev is the main city of Ukraine, recently it got to the top 20 most popular cities in Europe!
2.Lviv is not only historical but also the most romantic city of Ukraine with its own traditions and Ukrainian brides.
3.Odessa is the Sea, the beach, and hot girls and women who will not let you get bored even for a minute.
4.Kharkov is the first capital of Ukraine, the city of technology, students, gorgeous Ukrainian brides, girls, and women.
5. Dnipro is a city of renaming with such amazing riverwalk and traditions!
6. Chernivtsi is the "Ukrainian Paris" where a lot of gorgeous women and girls live!
In addition, many traveling people noted that the distinctive feature of Ukrainian girls and women is sincerity and hospitality. It is true! It becomes immediately clear how Ukrainian brides treat you, what they prefer and what do not. The girls and the women believe that an hour at tea and good conversation is the best medicine for the heart and soul. It is one of the Ukrainiantraditions.
And so, what should any tourist know while the travel to Ukraine?
In this universal list, you will find the most helpful information about the traveling and Ukrainian traditions.
1. Buy a sim card for the Internet in any supermarket. For 50 hryvnia (2 dollars) you can communicate without limit with Ukrainian brides and women while traveling.
2. Change a currency at an exchange office or at a bank in Ukraine. This is much more profitable than withdrawing money from an ATM. In November 2017 the average exchange rate in Kiev ranges from 31 to 32 hryvnia for 1 euro and from 26 to 27 hryvnia for 1 dollar.
3. During the traveling, try not to use the taxi services of unknown persons. There are many apps, using which you will get much cheaper and safer. In Kiev a taxi from the airport Borispol to the city center costs from 250 to 450 hryvnia (from 9 to 17 dollars).
4. If you come to get acquainted with Ukrainian brides and women, then stay in the city center. In Kiev the hotel of the middle class will cost from 1000 to 2000 hryvnia (from 38 to 76 dollars), apartments can be picked up from 500 hryvnias (19 dollars), as well as many inexpensive hostels - from 400 hryvnias and above (15 dollars).
5. During the traveling, you can rent a car in almost any major city. The cost ranges from $ 30 to $ 250 per day. You may need it if you are going to search the traditions farther or you want to meet Ukrainian brides, girls, and women not only from big cities of Ukraine while traveling.
6. There a lot of traffic jams in Kiev. Therefore, do not plan to quickly get by taxi to the airport or railway station. It is better to use the subway. By the way there are a lot of girls and women)
7. Learn the most common basic phrases in Ukrainian or Russian. You can chat with girls and women from Kiev or another city of Ukraine to help you before the travel to Ukraine.
8. Do not leave the map from your hands while traveling, because the city is well equipped with signs for tourists not everywhere. But filter out this step is you are going traveling with Ukrainian girls and women!
9. If you want to try national cuisine and its traditions, you will not find a suitable place so soon. Rather, you will find a pizzeria or a sushi bar. Find out in advance where the restaurants of Ukrainian food are and it is much better to invite girls and women with.
10. The menu in restaurants is, as a rule, in Russian, Ukrainian, and English. The average check is from 250 to 500 hryvnia (from 9 to 18 dollars). In many restaurants in Ukraine 5-10% of the tip is already included usually, but in general, the amount of tips is a personal matter for every person. Do not look small in the eyes of Ukrainian brides!
11. Be aware that in Kiev, as in many other cities of Ukraine, it is forbidden to drink alcohol and smoke on the street.
Hospitable, ancient, with positive energy and lots of amazing traditions, girls and women - all this can be said about the main city of Ukraine, Kiev. It is a very photogenic city with many traditions.
For those guests who have planned their travel to Ukraine via Kiev, we have prepared a list of places that you need to see in Kiev with Ukrainian brides!
1. Spend some time to look the impressive Soviet metro while the traveling!
2. Maidan is currently the legendary place in Kiev. It is still worth a visit with local girls and women.
3. The Motherland Monument is often the first and rather strong impression of Kiev. And for 200 hryvnias you can climb to the very top! It is in the list of traditions.
4. Andreevsky Descent is the picturesque street in Kiev. Walking along this landmark with Ukrainian brides, you can plunge into the atmosphere of antiquity, traditions, and unusual history!
5. Vozdvizhenka is a newly built elite district. This picturesque residential area is decorated with colorful buildings in a variety of architectural styles and traditions. Many girls and women adore traveling here!
6. Kiev-Pechersk Lavra is an architectural, historical, and religious monument of Kiev with many traditions.
7. People's Friendship Arch is an amazing architectural creation with traditions. Many young girls and women like spending time here.
8. One of the oldest parks in Kiev is Vladimirskaya Gorka. Exquisite views and landscapes, pleasant atmosphere make a walk with Ukrainian brides unforgettable in Kiev.
And at night Kiev becomes truly impressive. The parties begin around midnight and last until the next day. There is a huge choice of pubs, bars, chic lounges, and crazy nightclubs. People, girls, and women are so friendly that you do not want to stop the fun ever!
If you would like traveling not only to Kiev, but learn more about Ukraine, we recommend 5 interesting places where you can easily get from Kiev.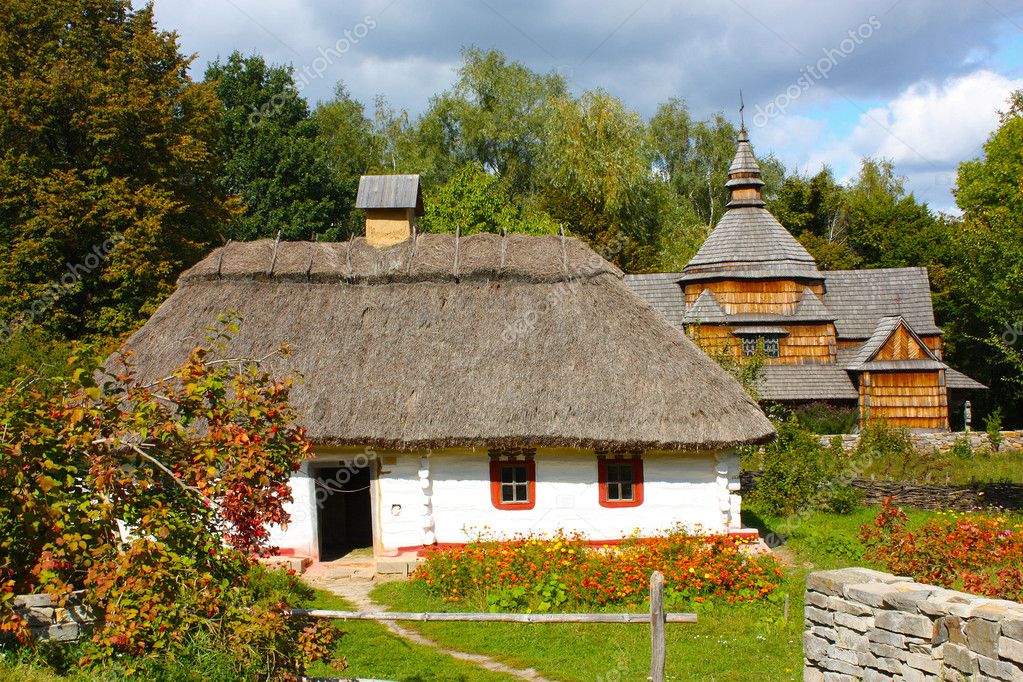 1. Chernobyl (135 km from Kiev) is the most popular attraction not only in Kiev but also in Ukraine.
2. Pirogovo (25 km from Kiev) is a picturesque area with a high historical value. Many girls and women will show you this place of traditions with pleasure!
3. Radomysl Castle (109 km from Kiev) is the only one museum in Europe of the Ukrainian home icon and traditions.
4. Chernigov (142 km from Kiev) is an ancient city with its traditions, small churches and huge temples that are white in the hills.
5. Sofievsky Park in the Cherkassy region (208 km from Kiev). A large arboretum was created more than 200 years ago.
An intense walk will give you the appetite of a wolf! Traditions of Ukrainian cuisine is extremely rich. It is recognized as one of the best on the planet.
What dishes have long become the calling card of Ukraine all over the world?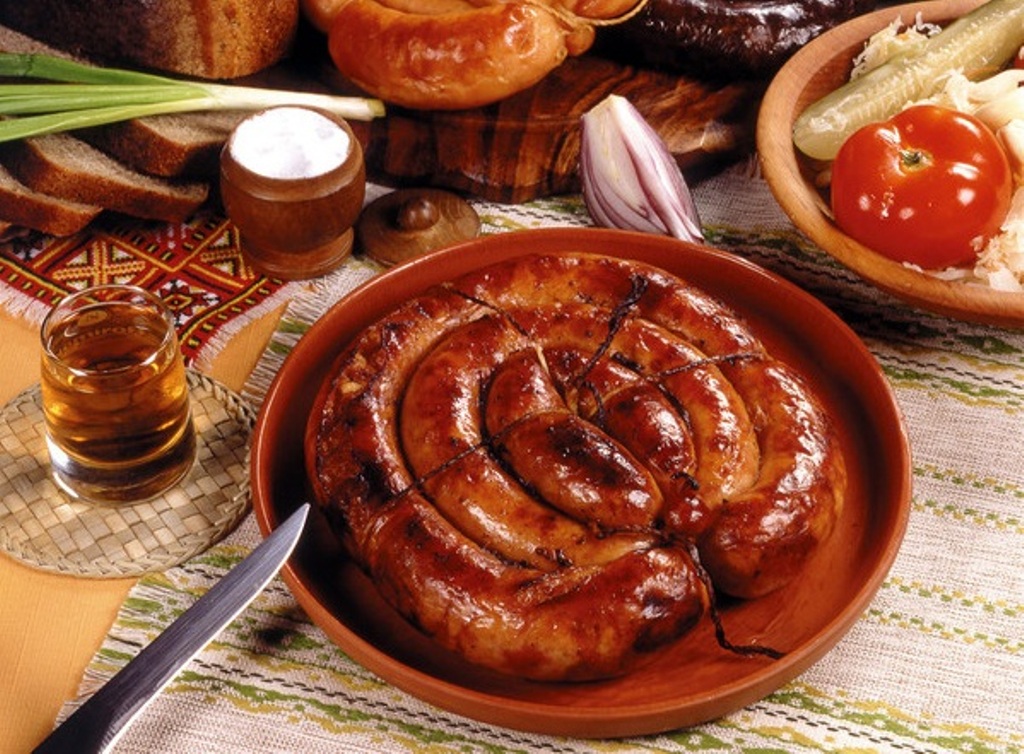 1. Borsch: many foreigners heard a lot about it, but only a few tasted the real Ukrainian borsch with all traditions!
2. How can be the borsch without pampushka while the travel to Ukraine?
3. Vareniki is one of the favorite dishes of guests of Ukraine.
4. Salo! it is a bacon that can be fried, boiled, smoked, and fresh!
5. Homemade sausage is another reason for travelling our country.
6. Cabbage! Ukrainians have long loved this dish with traditions.
We hope that your mouth is already watering! But Ukraine is not only a place where you will be deliciously fed and will observe amazing historical places. This is the capital of the most beautiful girls and women in the world! Therefore, if you are still alone, you are very lucky! Many Ukrainian brides get acquainted with men on the street or in the company of friends, in a cafe or a nightclub. There are many popular places to meet with girls and women in Ukraine! And if you prefer to know the girls before the meeting better, have a chat with Ukrainian brides on the site and plan a travel to Ukraine!
Start dating now - international dating site - Hearts-in-love.com