Marriage with Ukrainian women is dangerous – you can gain weight significantly and become successful! :)
Register for free!
Marriage with Ukrainian women is dangerous – you can gain weight significantly and become successful ! :)
Foreign men unanimously declare the most distinctive feature of Ukrainian girls - the skill to cook delightfully and create comfort in the house. They do not cease to be surprised by the culinary skills of the Slavic beauties. There is no doubt in the statement that all men like to eat deliciously. A tasty and well-fed man is ready to satisfy any desire of his beloved. And Ukrainian women successfully use a simple, but the very efficient rule - "the way to a man's heart is through his stomach".
One of the most important merits of Ukrainian women is care. Ukrainian girls learn to cook from an
early age. Cooking is not a duty for them, but a way to show one's love. In Ukraine, the tradition of family dinners at the weekend is very appreciated and respected. Families prepare traditional Ukrainian dishes: borsch, vareniki, pies and other. The whole family meets together at a big round table and shares with each other the stories of the past week.
Care is expressed in the attention to their family and close people, everyone must get food and feel comfortable in the home. The Ukrainian bride always worries whether her man ate, whether he liked the food, whether guests are satisfied with dinner. She is confident that no culinary masterpieces in restaurants can match the tasty and nourishing home food. She believes that a beloved man should fly to home from work on his wings, knowing that his darling is waiting for him with another one gorgeous dish.
Using female tricks, Ukrai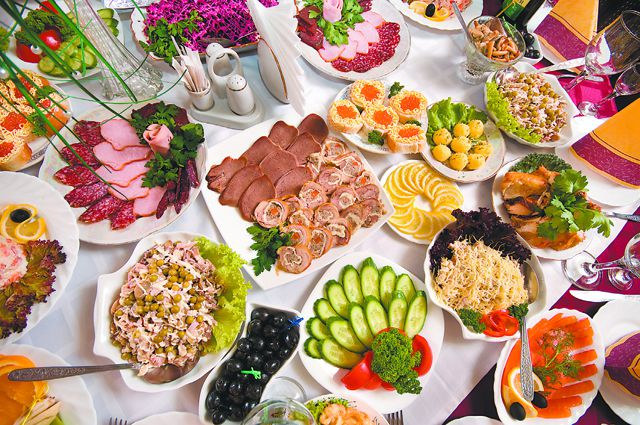 nian brides quickly learn the preferences of a loved one in food and immediately apply this knowledge in practice. Do not be surprised that it is so naturally for such girl to wake up before her man and cook for him a delicious breakfast so that his day starts with a good mood. If you are going to get married to Ukrainian woman, you must also be prepared for the fact that she will force to take a home lunch to your work, or even will bring it herself to you.
But not everything is so good in a marriage with a Ukrainian woman. A man who decided to marry a Ukrainian girl
should be aware of all the risks:
- he no longer wants to have dinner in expensive restaurants,
- delicious homemade food can cause better physical health and weight gain;
- he will cease to eat monotonous, boring food;
- the Ukrainian bride's home care can provoke the successful development of business and career growth of the man.
A Ukrainian girl believes that when she focuses on one man, he becomes successful. The power of women's thought is enormous. If a woman thinks about her husband, that he is a loser, he will be a loser. Therefore, it is important to put a man on a pedestal. A woman should cook for a man because thoughts are transmitted through cooking. She does not need to tell her husband about any impressions, thoughts; she just has to cook food, while saying all the good and passing positive emotions, then the food becomes a magic medicine.
Much Love you ,
international dating site Heartsin-love.com